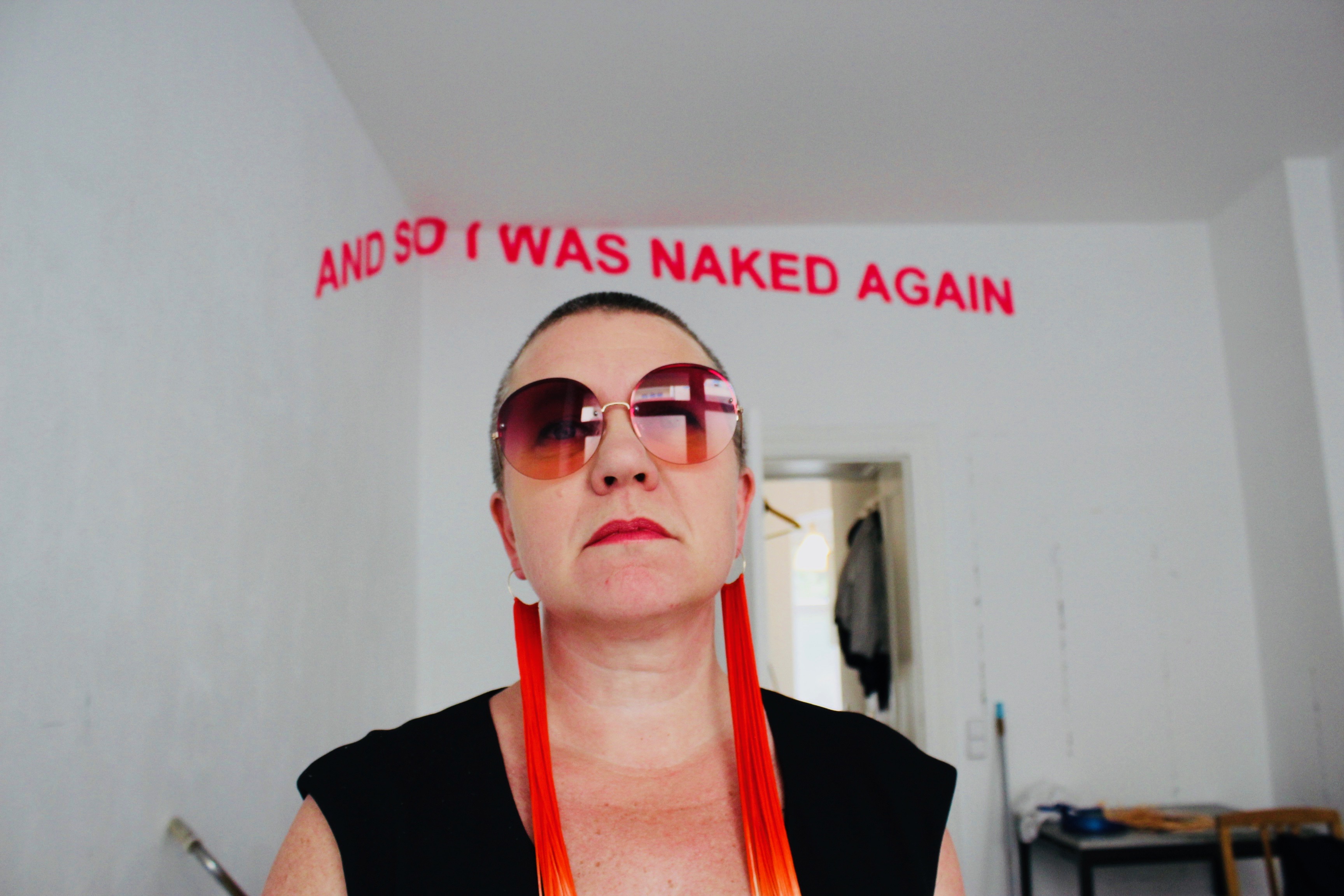 AND SO I WAS NAKED AGAIN
Exhibition and performance by Sara Edström
May 26 18.00 – 22.00
Institut Für Alles Mögliche, Schererstrasse 10, Berlin
To step out of one part of my life into another. To look back and ahead. To find a way to feel proud and strong in the present. To face myself. To listen to myself. To try new paths in life and in art. This is what I have been doing in Berlin.
I started to do music.
As a continuation to the theme of my latest work "I Don't Look Good Naked Anymore", I now travel into my new art form. At the residency at Institut Für Alles Möglishe I have been composing the first songs of my life. This is the perfect place to try new things and by that maybe entering some new realms within myself.
Welcome to hear me sing my heart out.